Stereotypes in the Media and Literature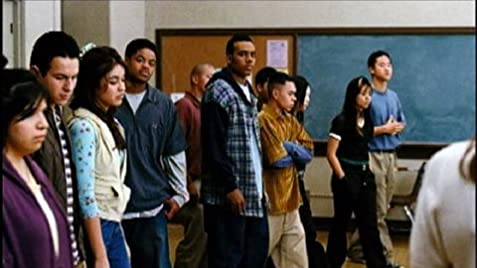 In addition to Literature and the media and how it promotes stereotypes based on a person's race, life, and looks is also based on their opinions on another and therefore it is wise to explore how the media contributes to stereotypes in explicit ways.  Black Americans struggled to represent their own stories, beliefs, opinions and identities because white people controlled the entertainment industry and chose images of What Black people portrayed. And it relates to racial differences, stereotypes, racial microaggressions and perceptions of Black Americans and any colored people. Along the lines of stereotypes being used in the media and in literature has been around for many years due to the fact that racism was around.  To briefly discuss the stereotypes that have been found in the media and in literature has also been found in school, movies, tv show's … and  in fact stereotypes have been found everywhere! The media impacts our beliefs, assumptions, public ideology, as well as our experiences. For instance in a movie that I once watched named Freedom Writers is a 2007 American drama film written and directed by Richard LaGravenese. Is briefly about a group of different teenagers with different beliefs and identities who struggled through their high school years trying to figure out their own identity but these groups of teenagers are different races and they all have been stereotyped and also these teenagers have been put against each other because of their race and differences. A Teacher named Gwen believes that these groups of kids can reunite as one no matter the race or the color of your skin because their teacher Erin Gruwell believed that all of these students had their own stories behind closed doors. The movie Freedom Writers has its own purpose behind its scenes; it's basically teaching the audience To encourage students to find their own and present it to the world. In the process, Freedom Writers acquire general academic and life skills while becoming responsible for their own lives and happiness, overcoming social disadvantages. Furthermore stereotypes have also been found in TV shows such as "All American" is an American sports drama television series, created by April Blair that premiered on The CW on October 10, 2018. This show expands the narrative of a black character by showing how class can impact the black experience in general. It tells the story of a young black football player, Spencer, who is navigating two completely different worlds in southern Los Angeles. Not only does Spencer deal with that juxtaposition, the predominantly black cast also shows how diverse the black experience in American can be, rather than portraying it as something monolithic.
The media can definitely portray stereotypes Especially to colored people by making stereotypes to a specific person or character that is being portrayed in literature or in the media. I believe that the media defines stereotypes as prejudice with power against people with color, Nevertheless throughout history the mass media, in various forms have tended to support the power of the dominant group by presenting to the general public highly negative emotion evoking images of minority groups. The negative impact by this is that the industry is using stereotypes to define a person's race and they choose what images they want to portray on a certain race but in my opinion I believe that all races have been stereotyped based on their religion, race, identity, Gender, and looks.