Breaking Dawn: Teachers and the Battle of Online Learning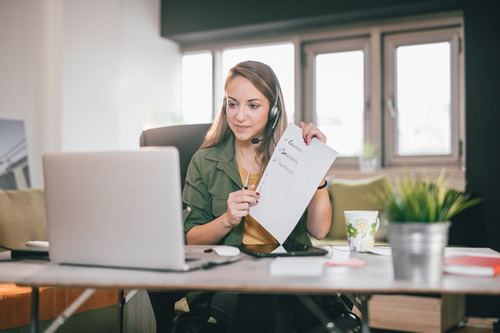 As people begin to adapt to the new environment that has become of 2020, students are returning to school…virtually anyway. Kids are adjusting to online classes, which is harder than you think. With internet glitches and the humorless zoom bombing, patience is really being tested this year, (from students, teachers, and even parents). However, while students are having a love hate relationship that is still better than Twilight, there are a group of individuals who are doing so much more.
    I am talking about the early birds who prepare a one hour lesson that they have to repeat for another 8 eight hours.Individuals who work diligently to make assignments easy for our uncooked minds to handle. A group of individuals who also have to fight our common enemy that are the internet glitches.
I am talking about the teachers. The true MVPs of the 2020 school year.
    Before this circus of events we call Covid began, teachers have worked to make assignments easier. However that doesn't mean they don't have their own opinions on the situation. Most of them had to learn three different online programs in under two months. Now they have to teach us how to use them so we can have a smooth learning experience. 
     Technical issues have always been an issue, but it looks like this year, they have gone through the roof. Teachers have been sent off to fight against these technical issues and the occasional zoom-bombing like the warriors they are while also saving us from the beast that is the Internet. Sounds cool,but that shouldn't be their job.
"It feels like this year I am a teacher, a tech support and a security guard," Says an anonymous teacher,  on the situation. 
    Technical issues aren't the only thing teachers are working on but students as well. Yes sir we are also part of the problem(big shocker there). Without face to face interactions, teachers are left unaware of whether or not we need help. Hiding behind a black screen and grey faces doesn't help anyone, neither does staying silent throughout the entire class (come on guys,let's do better). With no connections between teacher and student, not only is the student failing but teachers can't do their job effectively like the warriors they are. And while you'd think teachers are glad that they don't have to tolerate our insufferable butts as usual but that's not true. They miss their classes and they miss us. Forming bonds between teacher and students grow to success on both sides of the spectrum! A teacher that we are keeping anonymous because knowing them would probably unleash power greater than Ultra Instinct Shaggy and I don't think we are prepared for that much power adds, "I thrive on building relationships with my students, but no students seem to have an interest in building a relationship with me."
    Online learning is harder than we expected. However, let's not forget that teachers are doing everything they can to help students not stress over it. Juggling work,students,technical issues,and families is not easy. Only a madlad could do that, which they probably are but it's phenomenal! During this pandemic,it is important to be respectful and patient with them,for they are patient with us. It may not be a love story, but it's still a better story than Twilight.