Bakersfield High School football teams were able to seal three wins over Righetti High School football teams on Aug.18.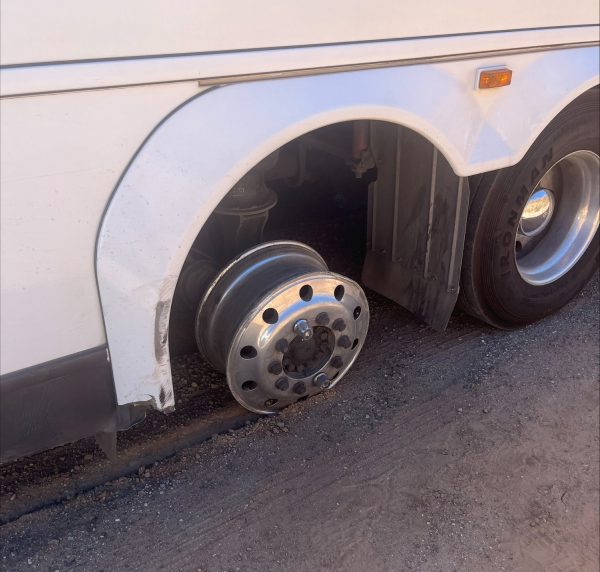 The JV teams had a tire pop on the way to RHS in Santa Maria, fortunately, this was during the freshman game; the JV team was still able to make it to their game on time. The tire popped west of New Cuyama according to Tamara Maiocco, BHS Athletics Director.
When Rashaan Shehee, the BHS varsity football coach, was first alerted to the tire incident, he wanted to be sure that every player on the bus was safe. Shehee stated that his players were locked in and focused on the game.
Enduring through the popped tire, BHS pulled through to achieve their first victories of the year.
Final Scores
Varsity: 14-13.
JV: 22-0.
Freshman: 37-8.