Montero (Call Me By Your Name) Review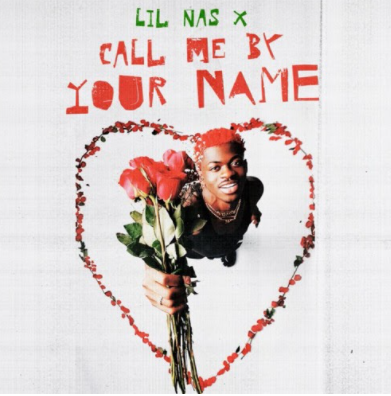 On March 25, 2021, Lil Nas X released his new single titled, Montero (Call Me By Your Name), completely making history in the male rap industry. 
While people kept deeming the artist as a "One Hit Wonder" after releasing his single and remix of his song "Old Town Road" featuring Billy Ray Cyrus, he released several others since, and they have all been big hits. 
Now, what separates this song from all of his other ones is not only the song itself but the music video as well. What Lil Nas is doing is changing the way male artists express their lyrics through art, especially in the Rap genre. I've never had any interest in rap music unless it's a female artist because they are honestly just more catchy and are empowering. But what caught my attention when it came to Lil Nas was how thorough he is with his work and how visible his passion is in the end product. 
To start with the music video itself, I was left breathless and had to pick my jaw up. While it did surprise me, it also excited me because of how artistic it was and how queer it was. While not taking a liking for male rap, I did grow up with it and I can say that I have not once seen a male rapper be so flamboyant, powerful, and open about his queer sexuality. And to see him play every character in his MV with such a powerful mix of masculine and feminine energy made me feel seen. The main thing I look for when it comes to love songs is the lyrics and if I can relate to them on some level, and for a queer male, that's almost impossible because not a lot of people use MLM(male love male) lyrics. So what Lil Nas X served with this video was queer male representation, an iconic powerful, flamboyant performance, and creative visuals that left his audience with almost a story to go along with his song. 
To explain how deep the release of this single is not only to me but to so many other queer people I'll ask you to look at it this way, Lil Nas X is a gay black artist in the industry, so in being a double minority he is empowering not just the members in the LGBTQ+ community but the members of the community that are black and openly queer as well, he has created something for us queers to be as confident as we can be. Not just that but he is inspiring so many future queer rap artists to normalize being as expressive and comfortably explicit with their sexuality just as SO many heterosexual rappers are. 
After coming out in 2019 the "fans" that were homophobic stopped listening to him and there were even people trying to use the fact that he is gay to base an opinion on his music as if talent depends on what your sexuality is… Although he has received unnecessary backlash for his sexuality, he did not let that stop him from pursuing his career and has continued to make music and inspire many. 
What a lot of people have to say about the music video itself is how "satanic" "unholy" or "uncomfortable" it was to watch. What they do not understand is that that's what he wanted many to feel. To put it simply, the religious people who are extremely angry at him for creating this video and are so concerned about what he is doing instead of more important issues in the world, those people, they are the same ones who yelled at the top of their lungs and preached that queer people are sinful and that we will end up going to hell. Religious trauma is so real and nobody likes to talk about it. When someone is making you feel like a nasty mistake that was put here just to feel hate and to be told that what you're feeling is wrong your whole life, that's going to create some trauma from so much religious abuse. 
What Lil Nas X is doing is reclaiming his power, he is being a voice for so many people who grew up thinking that they were going to hell for loving the same sex because of the dehumanizing language being spat at them from adults who believed they could interpret the bible how they wanted. What he did was give queer individuals a symbol of reclamation. If anything, he gave the hateful "religious" people what they wanted, he used their own words and showed them not what's going to happen to us queer people but what THEY want to happen to us because of their closed minds. If they were genuinely religious and followed the words that they preach, they wouldn't spread hate as much as they do. And it is crucial to remember that abusers do not get to tell their victims how to heal and deal with abuse. 
In the wise words of Lil Nas X himself, "…people will be angry, they will say I'm pushing an agenda. But the truth is, I am. The agenda to make people stay the fu** out of other people's lives and stop dictating who they should be."